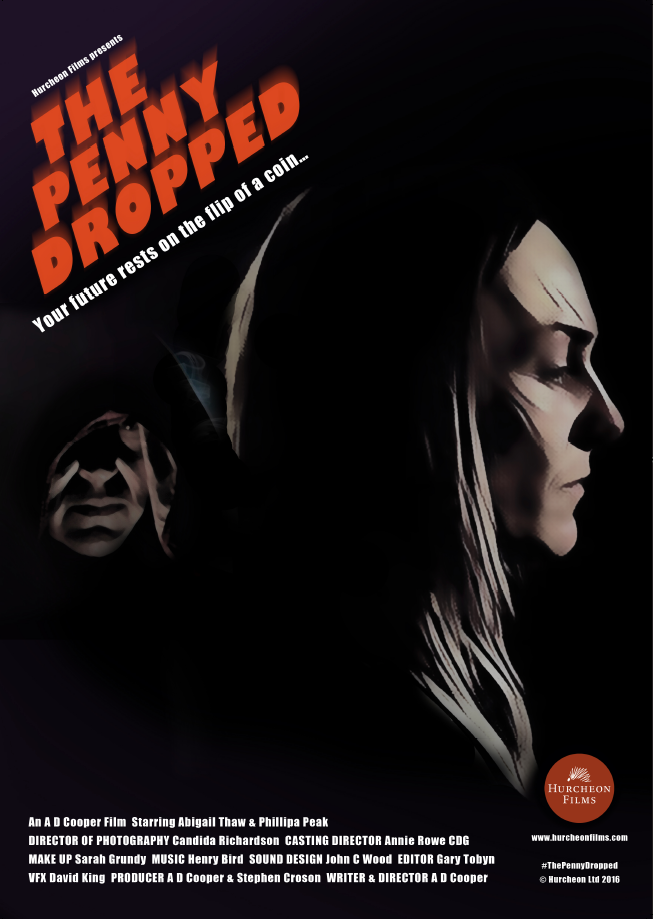 Poster designed by John Mundy using photographs by Paul Walker.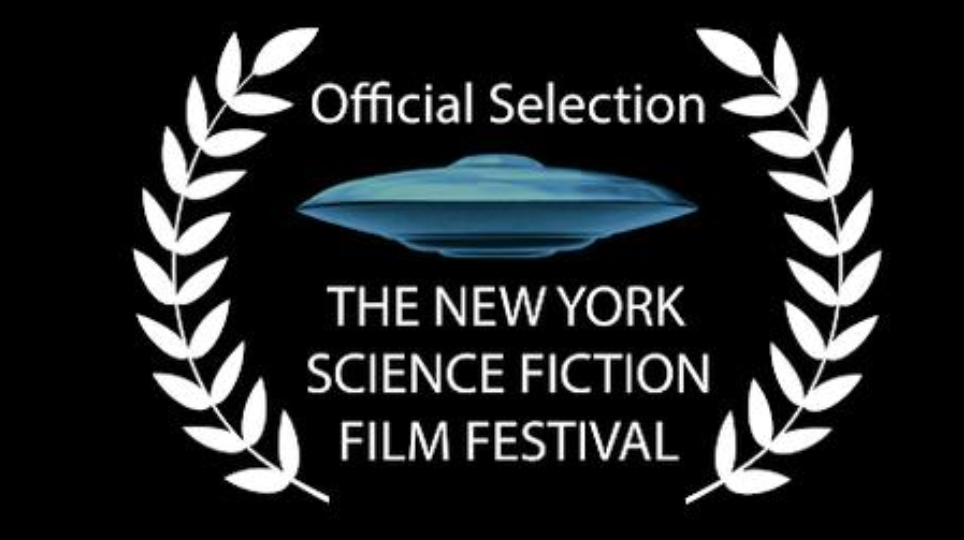 Screening 15 May 2022
The Trailer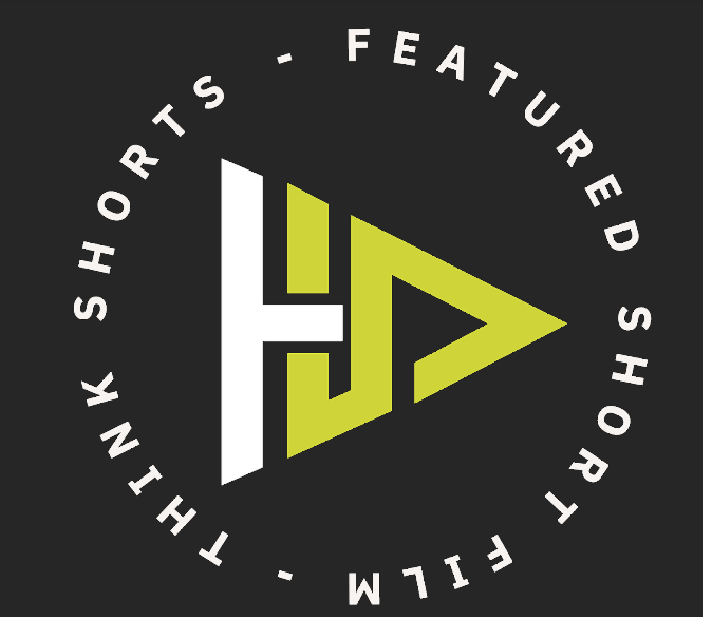 A featured shorts and under consideration for the inaugural Short of the Monday on the Think Shorts platform. Judging 20 September.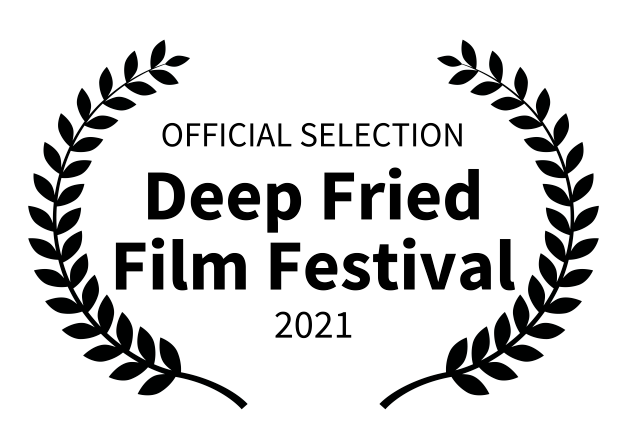 Screening online August 2021 + a Q&A with the director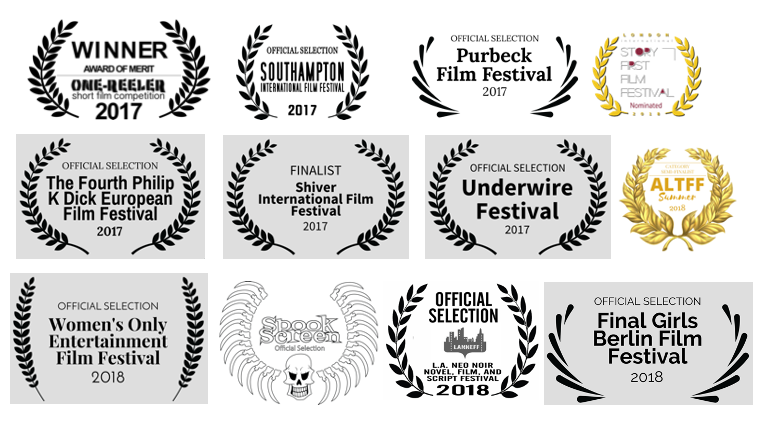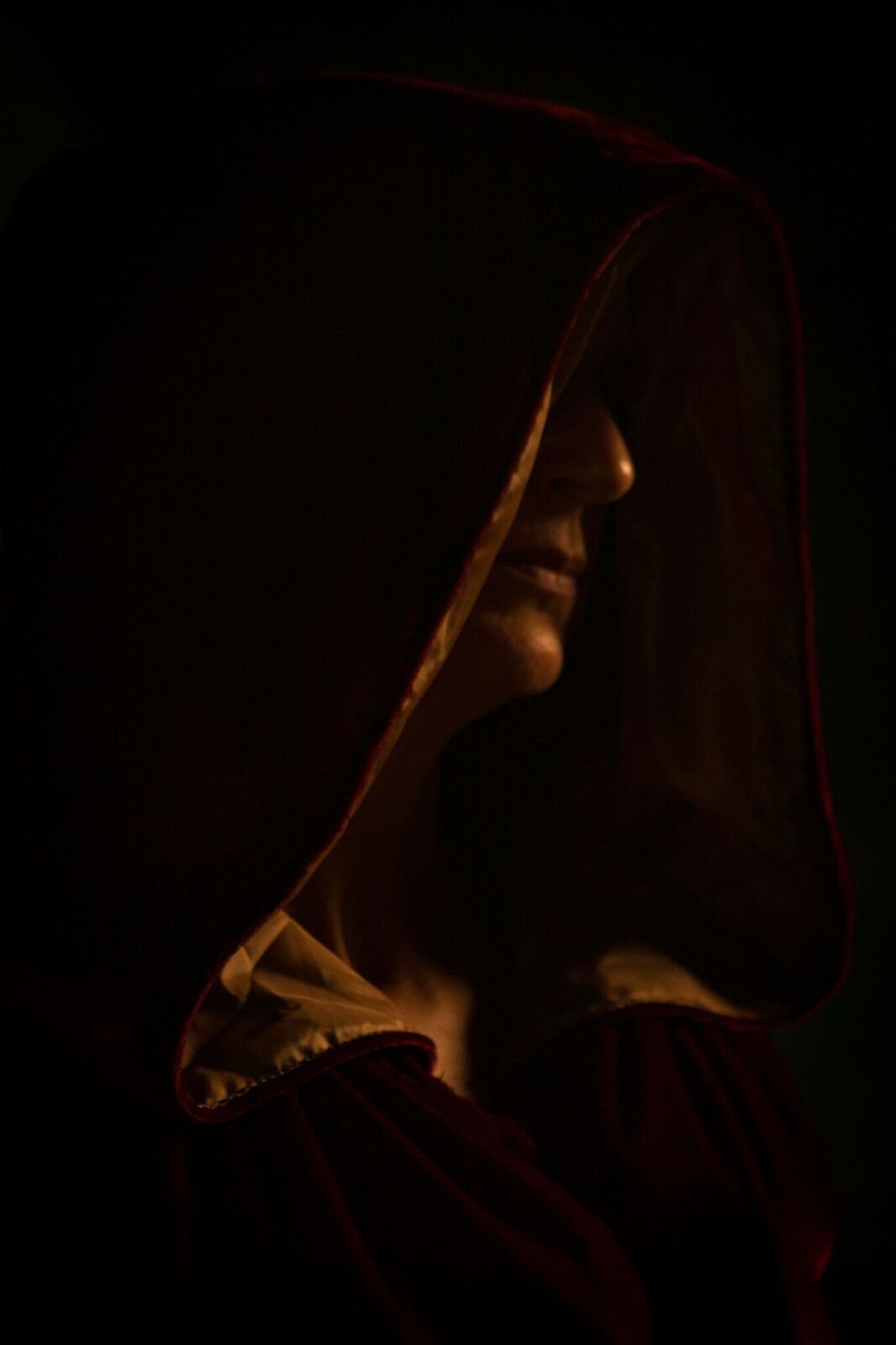 The enigmatic Being played by Abigail Thaw. Photo by Paul Walker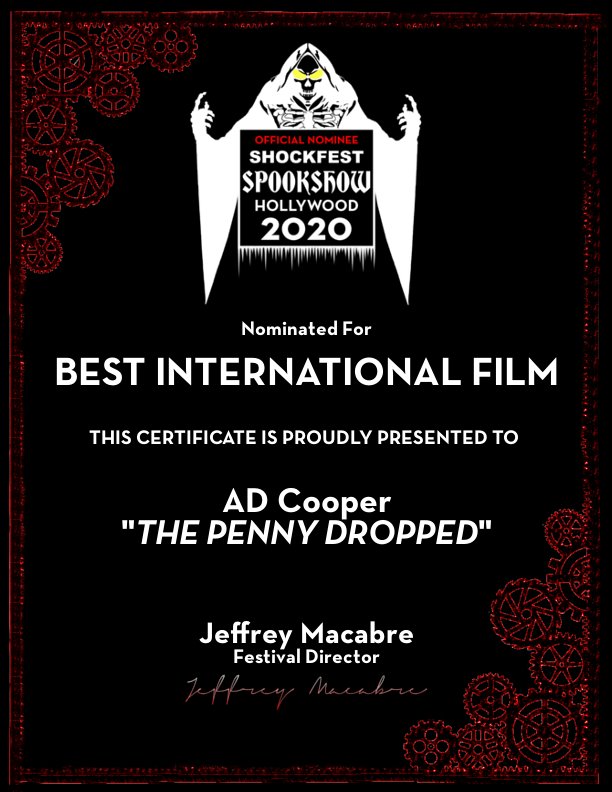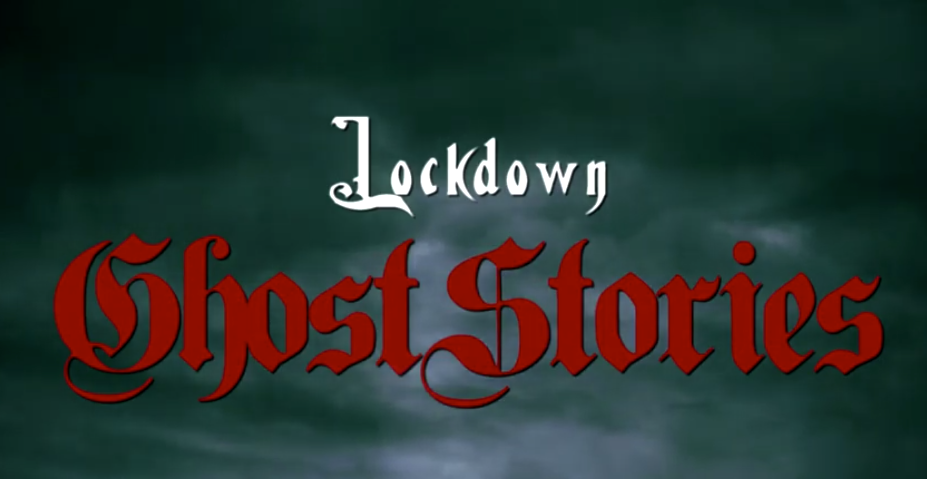 Chosen for an online showcase from June 2020: https://www.youtube.com/watch?v=ikhRDdsH1ck&feature=youtu.be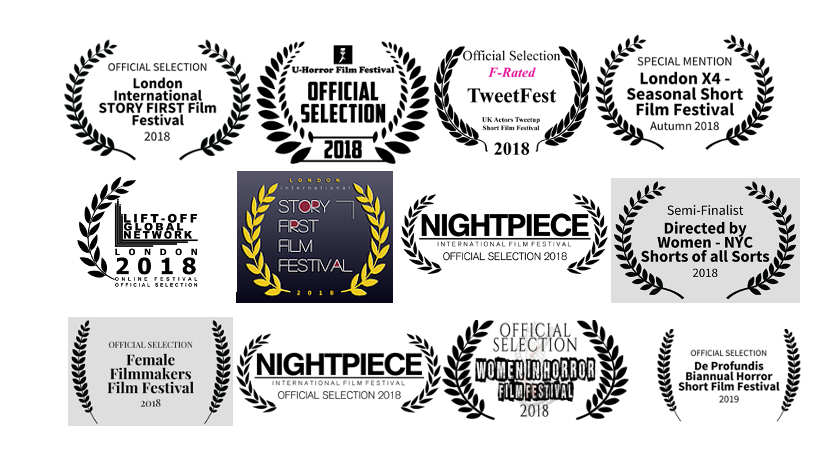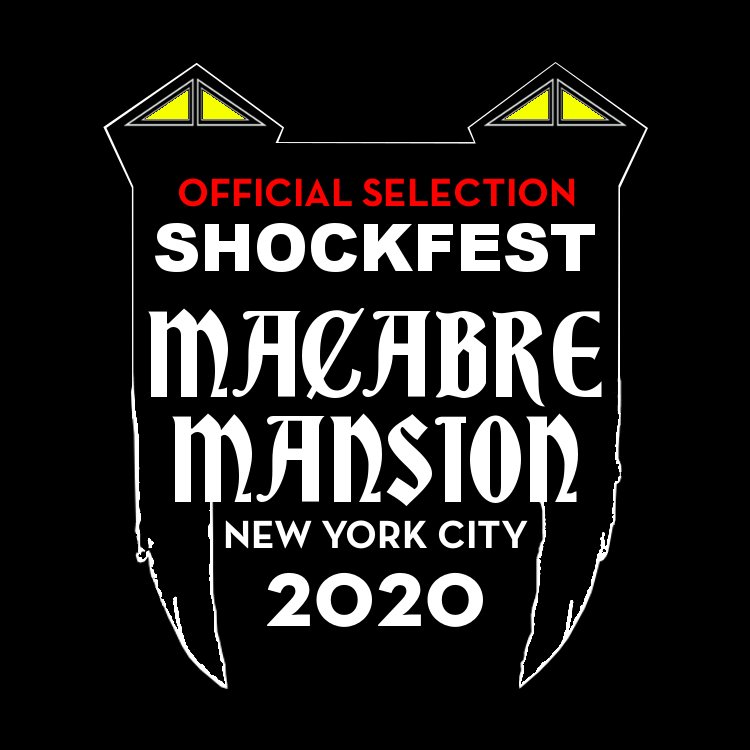 The film poster was a finalist in this poster competition & was seen on a Times Square screen on 27 July 2020.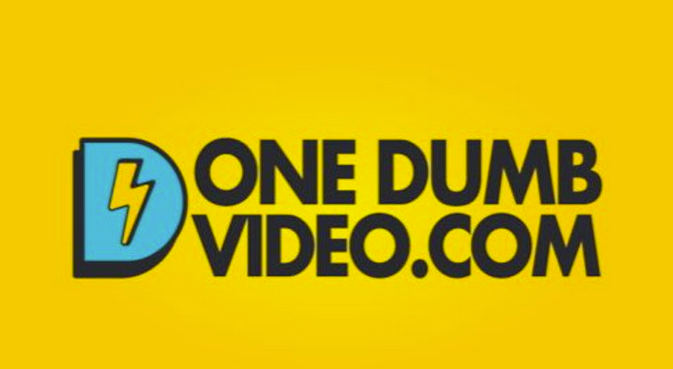 Selected for showcasing on this website in July 2020 and winner of the daily prize.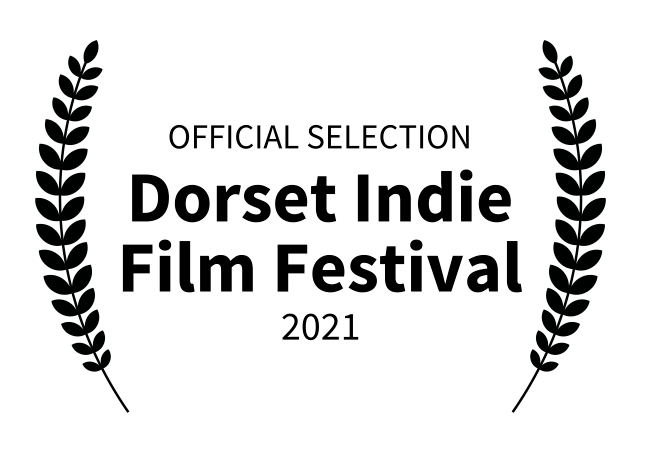 Screening 6 June in Weymouth
The film itself.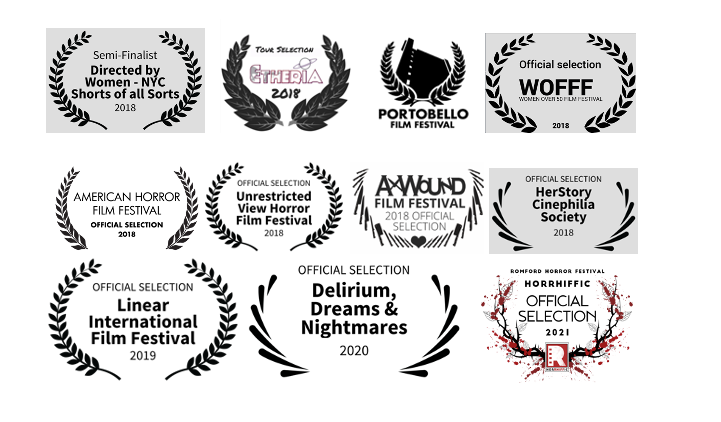 We receive so many submissions, you have to have high marks just to place. In your case, your film received high marks for direction, cinematography, and performance. Award of Merit given by The One-Reeler Short Film Competition 2017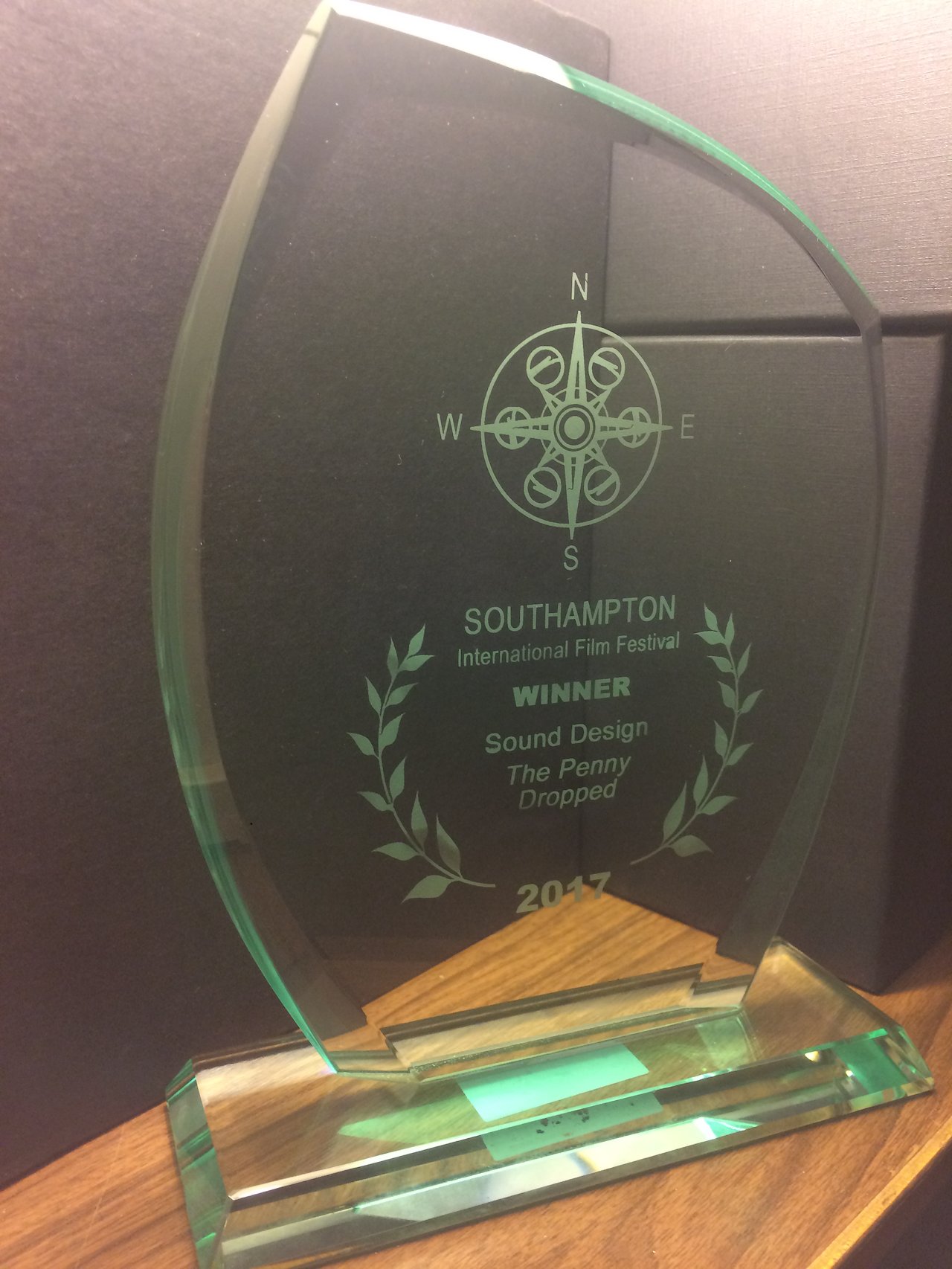 Recognising John Wood's brilliant sound design.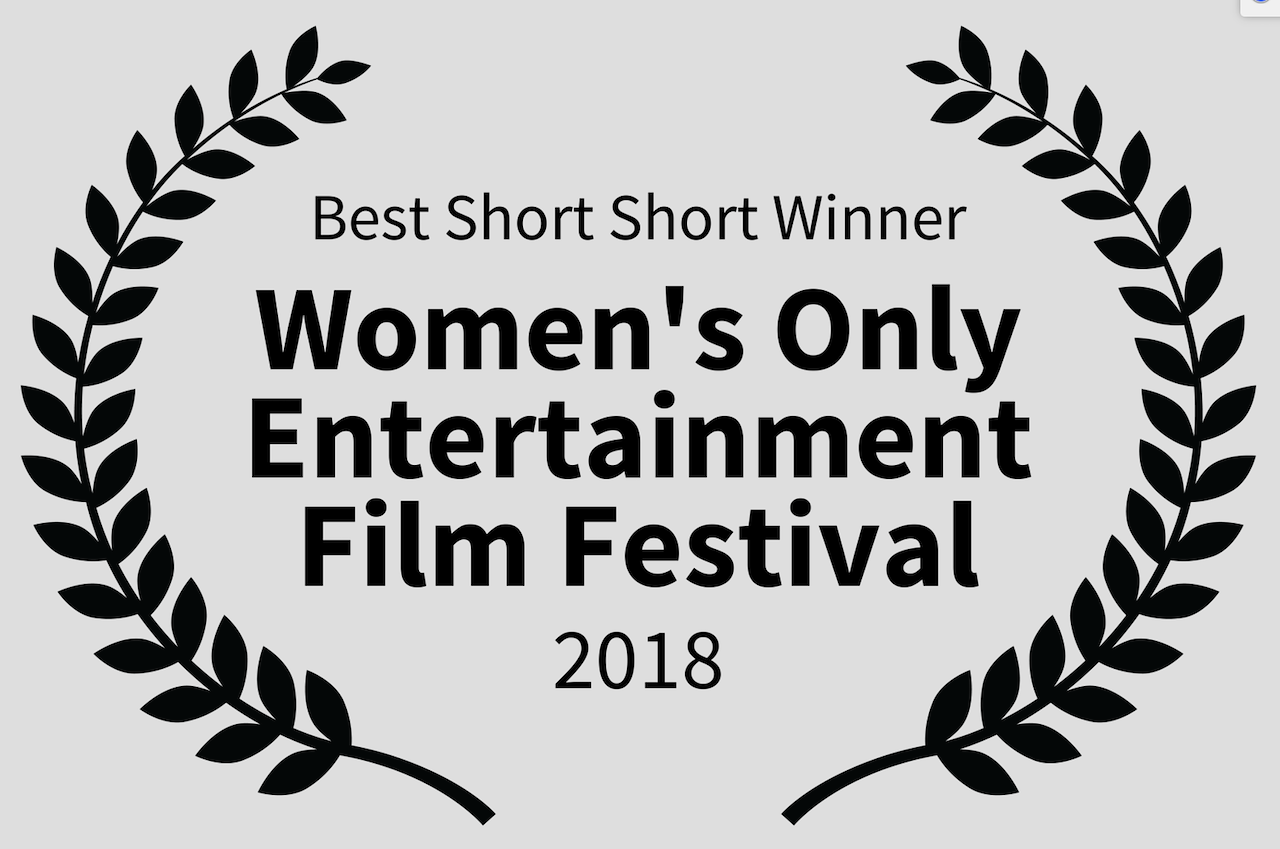 A little teaser taster while we finished the post production.
Cast & Crew
The Being: Abigail Thaw
Angie Bradstock: Phillipa Peak
Writer, Director: A D Cooper
Producers: A D Cooper, Steve Croson
Casting Director: Annie Rowe CDG
Cinematographer: Candida Richardson
Camera Assistant: Balan Evans
1st A D: Jack Farrar
Gaffer: Jon Hearn
Make Up Artist: Sarah Grundy
Make Up Assistant: Polly Mercer
Script Supervisor: Sheila McNaught
Sound Recordists: Mark Andrews, Simon Norman
Graphic Designer (Book cover): Paul Crane
Editor: Gary Tobyn
Visual Effects: David King
Composer: Henry Bird
Colourist: Jon Dobson
Sound Designer & Mix: John C Wood
Film Stills Photographer: Paul Walker
Publicity Materials: John Mundy
Catering: Kingfisher Café, Merci Marie & The Dusty Knuckle
Camera Equipment provided by AimImage
Lighting Equipment provided by Location Lighting
Sound Recording Equipment provided by Mark Andrews Sound & Editing Services
Insurance by Essex Insurance
Thanks to Bob & Val Boyle, the Bootstrap Company Ltd, Mary Cooper, Film London Talent Connect, Pip Lacey, Alwyne Kennedy, Paul Lewis, Catherina Golebiowska & Nathan, Mariella Rowe, Andrew Shepherd, Shooting People, David A Smith, Catherine Taylor, Marianna Tobyn and Dan Tsantilis.
#ThePennyDropped
Facebook Page: https://www.facebook.com/thepennydroppedshortfilm/
The shoot took place on 8 & 9 September in a dank Dalston bunker in London E8 which proved as challenging as it was appropriate. The project is being entered into film festivals worldwide.
Length: 5.47 minutes (shorter version without end credits 4.55m)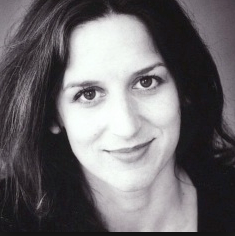 Abigail Thaw ("Endeavour") plays the role of The Being
Phillipa Peak ("Home Fires") plays the role of Angie Bradstock.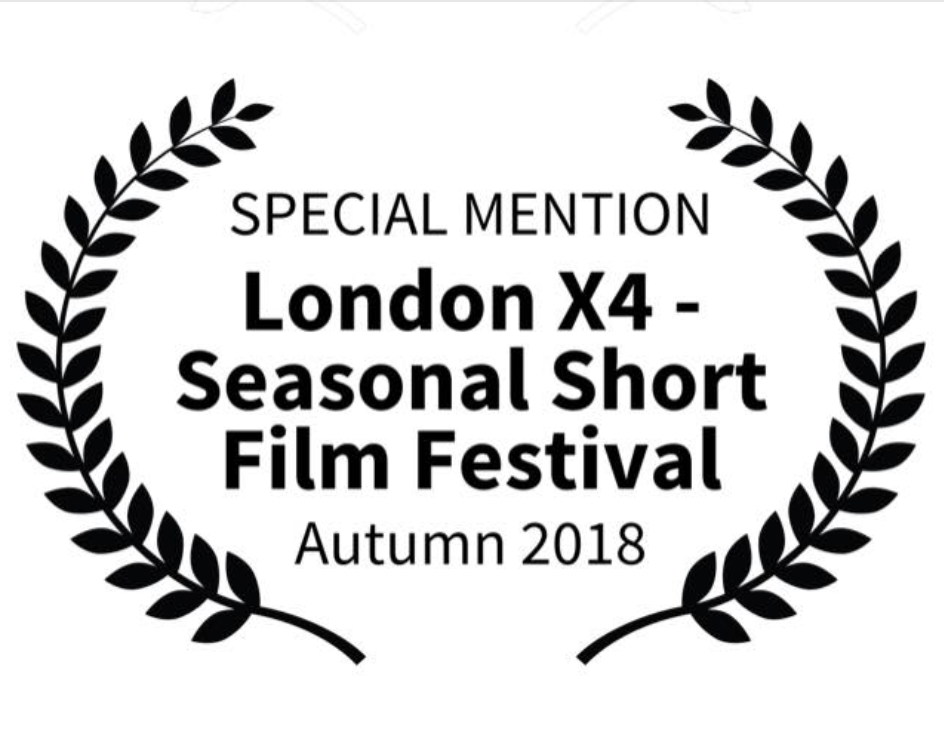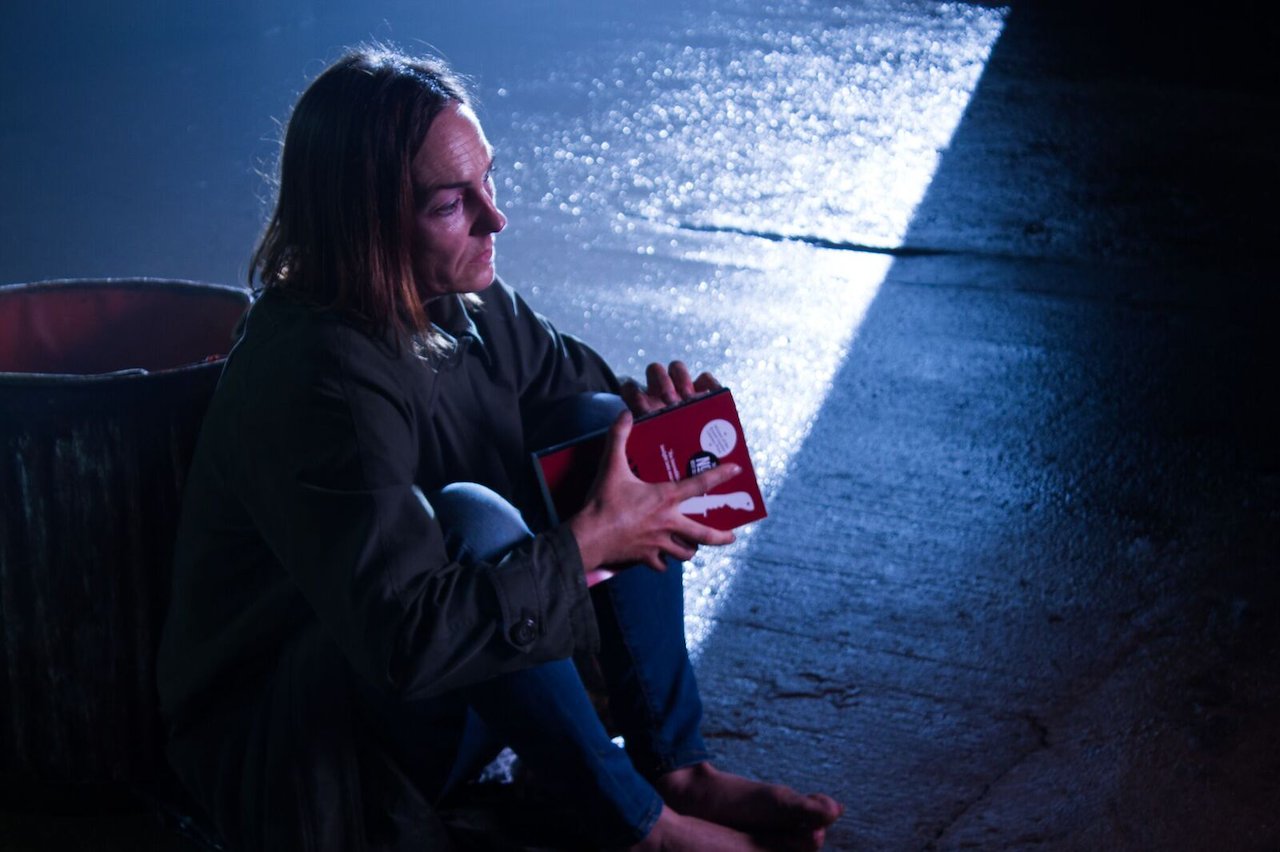 Angie waits and frets holding the book that made her famous. Photo by Paul Walker
Nominations & Awards:
AWARDS
Order of Merit: One Reeler Film Festival
Best Sound Design: Southampton International Film Festival
Best Short Short: Women's Only Entertainment Film Festival 2018
Best Paranormal Horror Film: uHorror Film Festival 2018 (USA)
Special Mention: London x4 Seasonal Short Film Festival 2018
NOMINATIONS
Best Thriller: Women in Horror Film Festival, USA (TBA)
Best Short: American Horror Film Festival (TBA)
Semi-finalist in Women's Film Initiative in the Audience Awards in the USA
Best Cinematography in a Short: Southampton International Film Festival 2017
Best Live Action: Purbeck Film Festival 2017
Best Cinematography: Underwire Film Festival 2017
Best Picture: LA Neo Noir Novel, Film and Script Festival 2018
"Angie" (Phillipa Peak) Photo by Paul Walker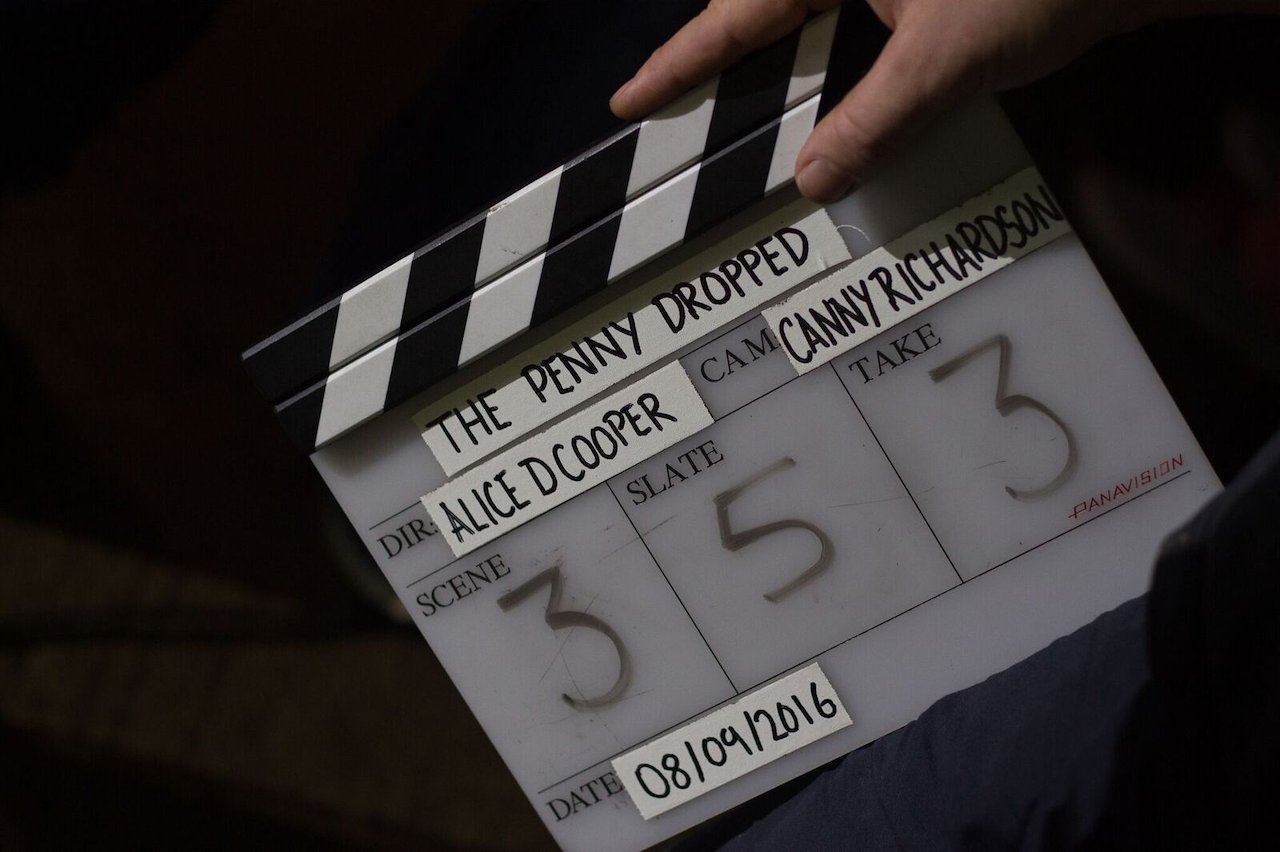 Photo by Paul Walker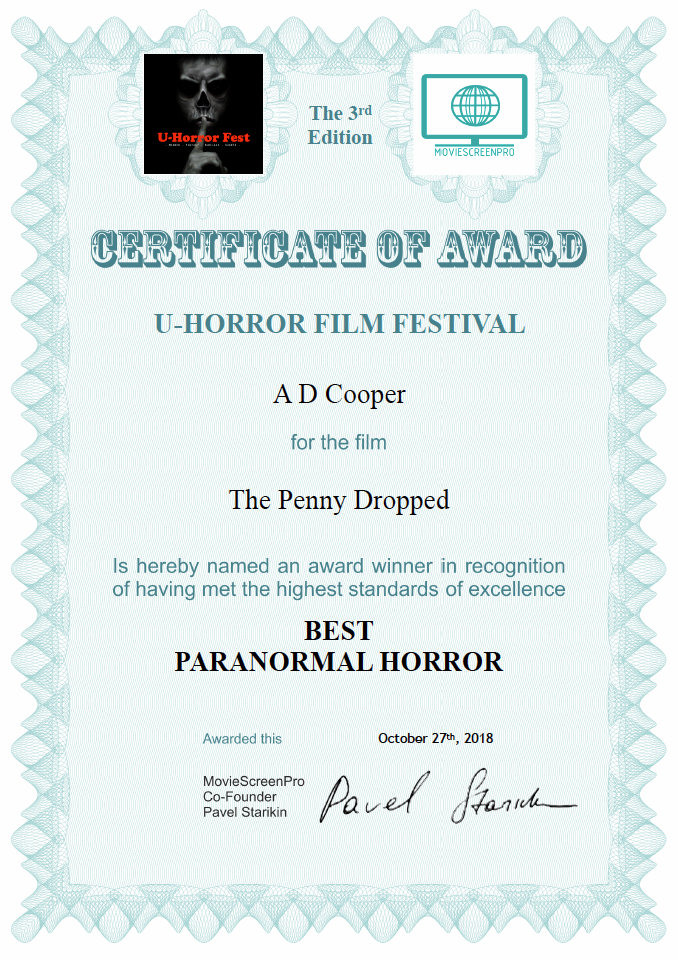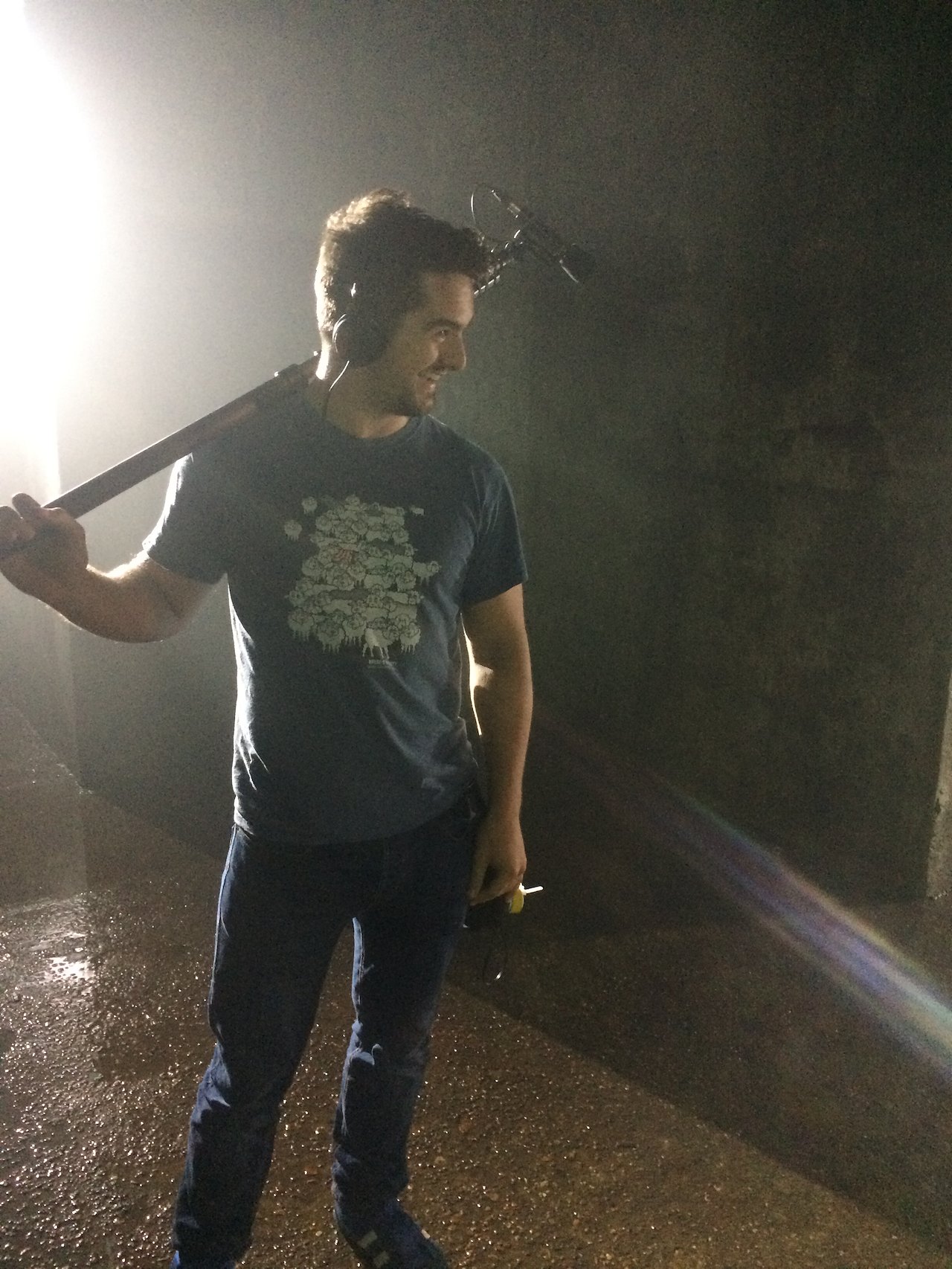 Simon Norman, sound recordist, strikes a pose with his boom mic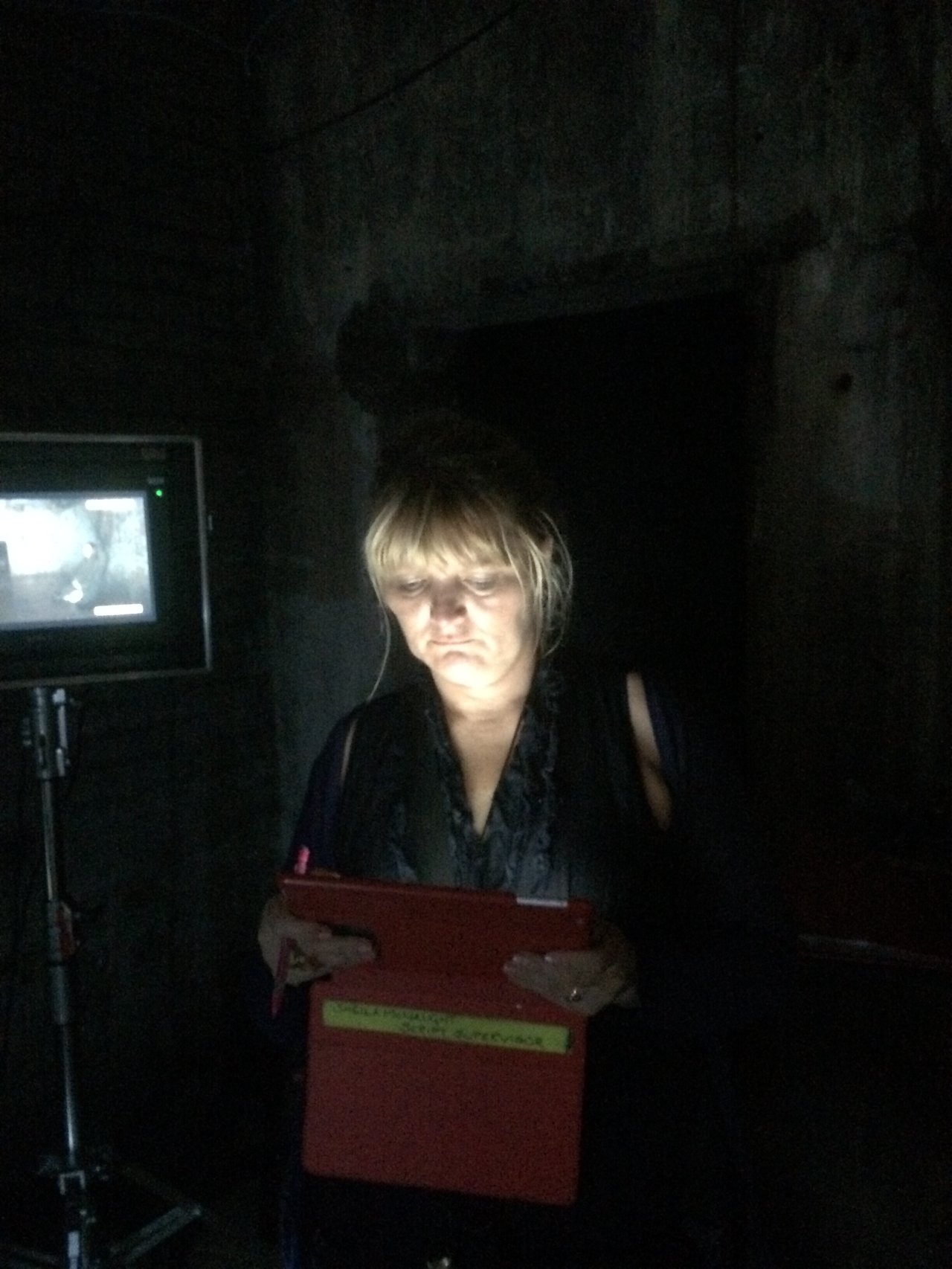 Even script supervisor Sheila McNaught looks spooky in the half light.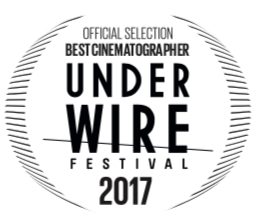 The world premiere was at the Southampton International Film Festival in the UK on 19 October 2017.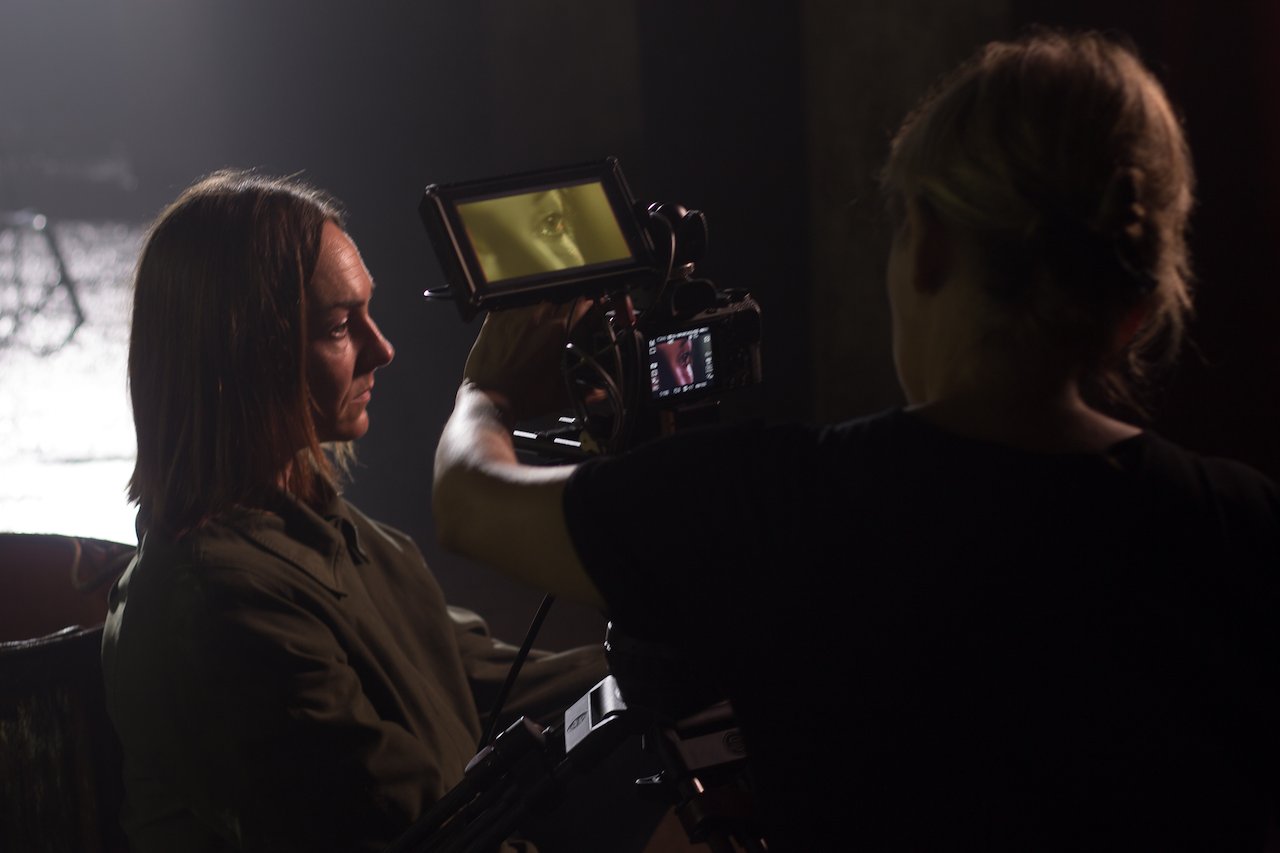 Waiting for the close up. Photo by Paul Walker.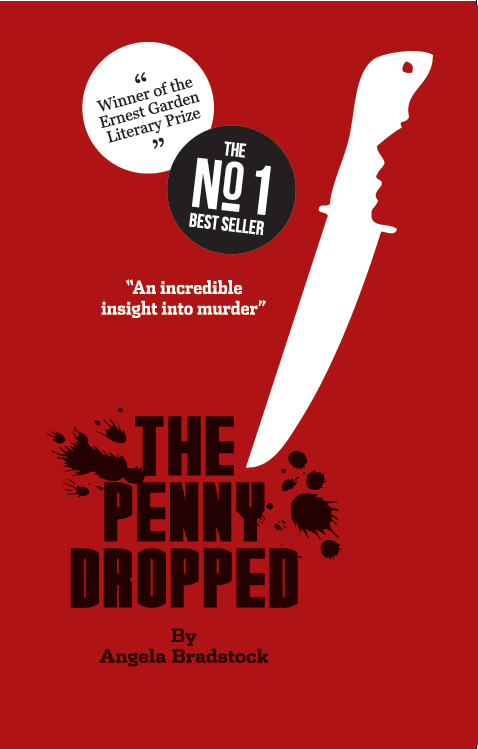 Angie's book, with graphics designed by Paul Crane.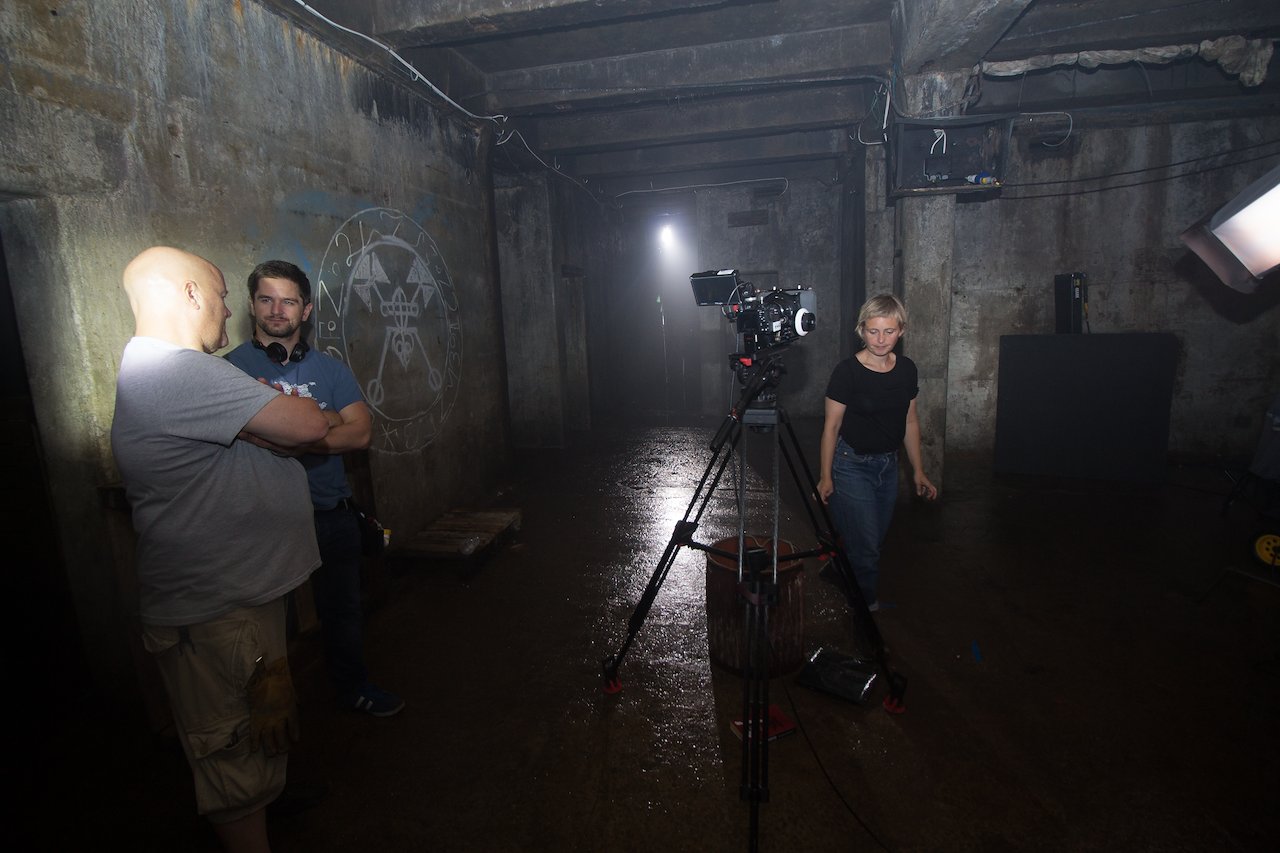 A sense of the bunker location in Dalston E8. Note the moisture in the light beam. It was damp and drippy down there. Photo by Paul Walker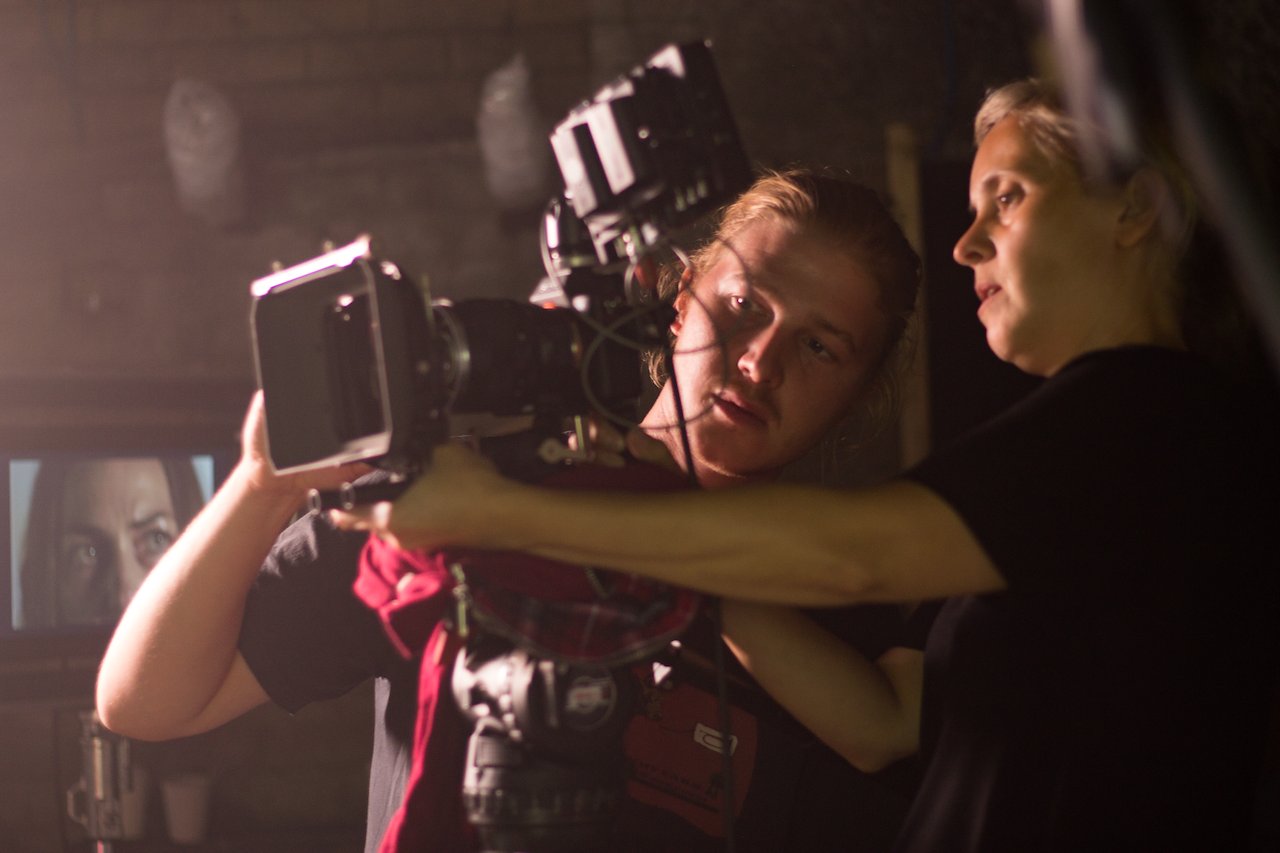 Canny Richardson (cinematographer nominated for two awards for this film) and Balan Evans (AC) busy with their lenses. Photo by Paul Walker
Editor Gary Tobyn at work refining the cuts. The film had to be under 5 mins for the WFTV/Lifetime TV competition which was a tough discipline but it kept the narrative from lagging.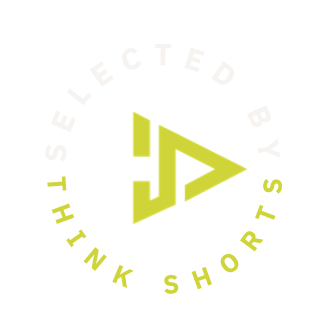 Selected for screening on this shorts focused platform.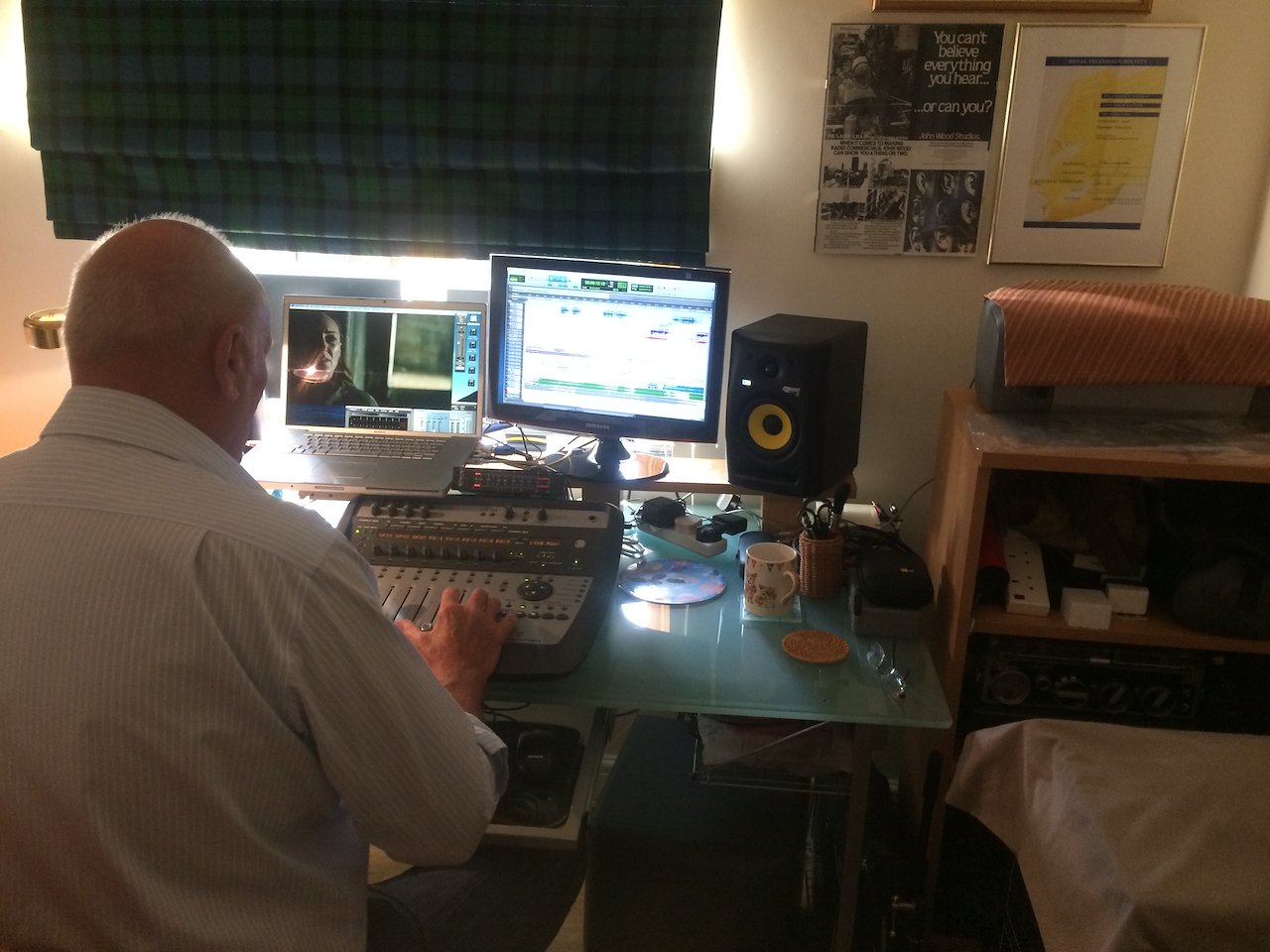 Sound designer and mixer, the legendary John "Fingers" Wood finesses the spot effects with the music by Henry Bird. John's work resulted in a Best Sound Design award.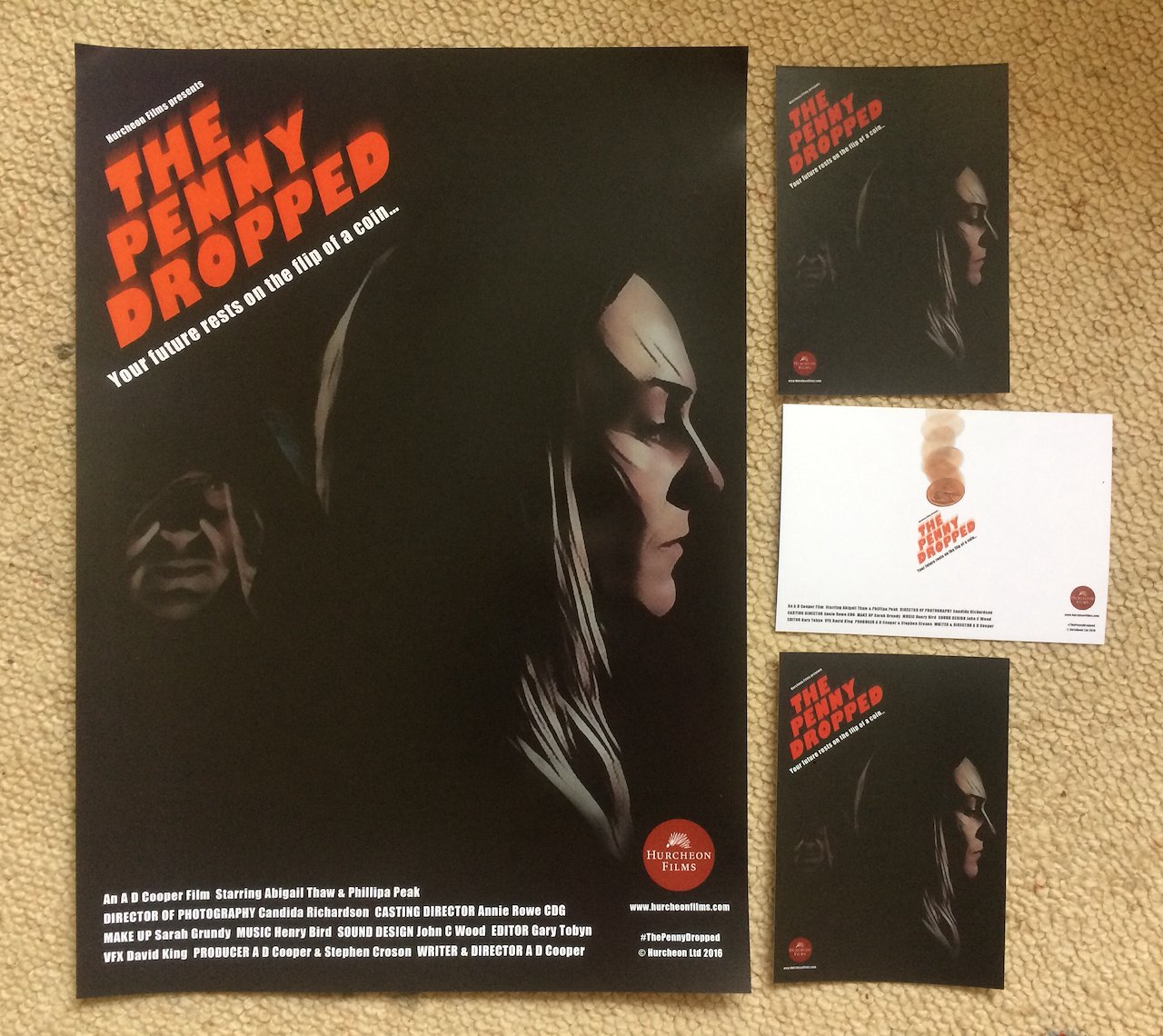 The poster and postcards designed by John Mundy using Paul Walker's photographs.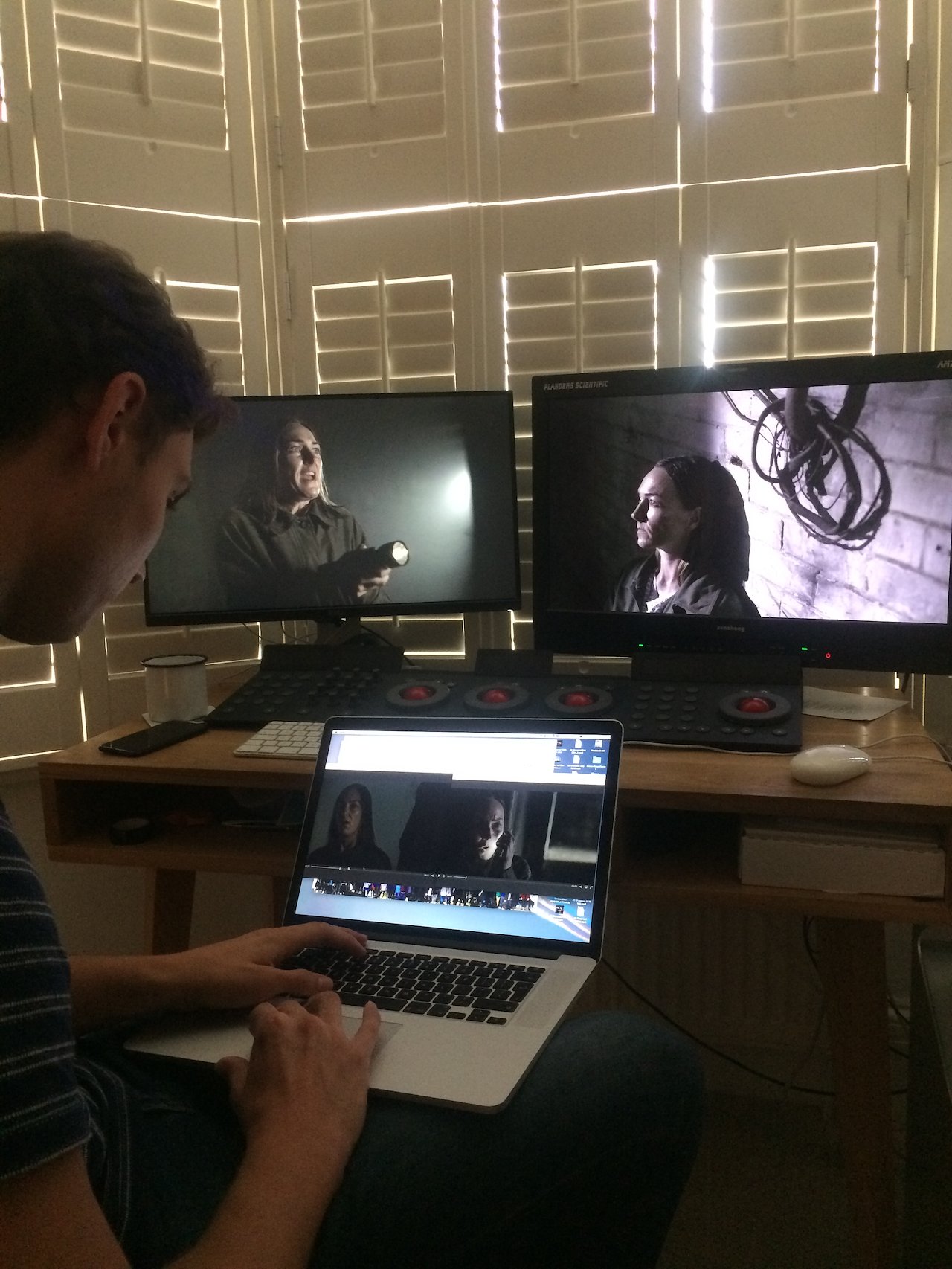 The last stage before the online. Colourist Jon Dobson checks that the grade works on different screens.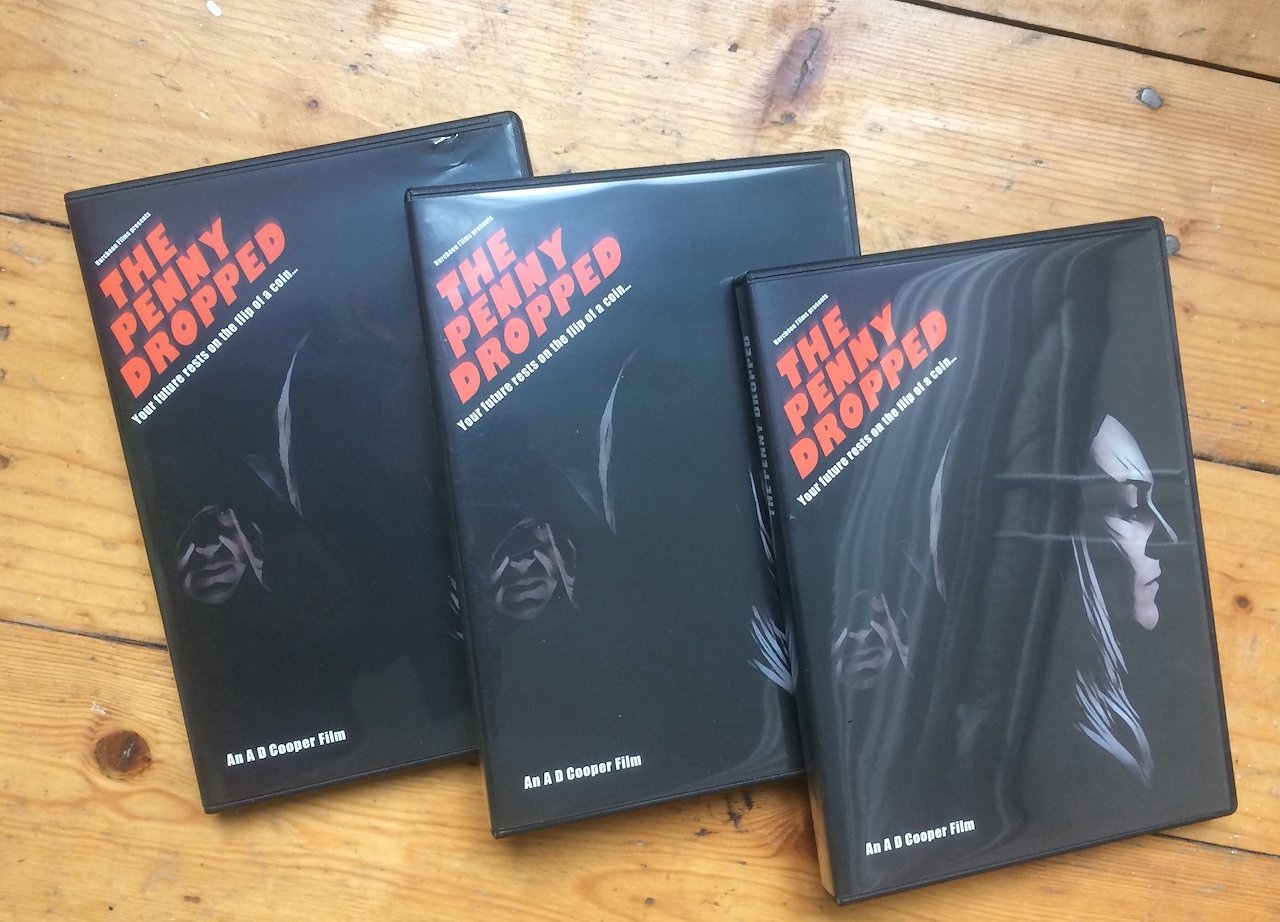 The DVDs also designed by John Mundy.
Some reviews of this short which screened in the Final Girls Berlin Film Festival:
https://www.pophorror.com/fgbff-2018-the-penny-dropped-short-film-review/
https://www.ghastlygrinning.com/home/2018/2/26/mkpax8kfntv5wagzylhe2rwgzk7e5t
It was one of those films that stuck with us… a gem of a film.
Jennifer Dean, film maker & curator at Directed by Women – NYC-Shorts
of All Sorts
Review by Michelle Olley on Phacemag.com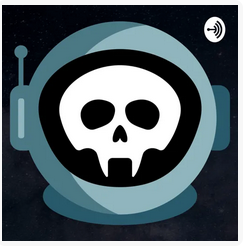 Listen to the writer/director talking about the production on this podcast in June 2021. https://radiopublic.com/the-sciforror-film-podcast-G1q4qK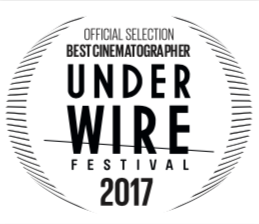 A BAFTA-qualifying festival selection.